Bookstore and Reading Room
Bookstore
Coursebooks, workbooks and exam material can be obtained in the College Bookstore.
ENTRANCE V
Working Hours: 10 a.m. - 1 p.m. Monday to Friday
Contact: Ms Verdana Alija
Library and Reading Room
The library with a reading room is as a cosy facility for all students and employees of the College of Tourism containing a necessary collection of reference books and journals as well as the student workspace equipped with computers and open Wi-Fi. Students with their IDs have free library membership and reading room access.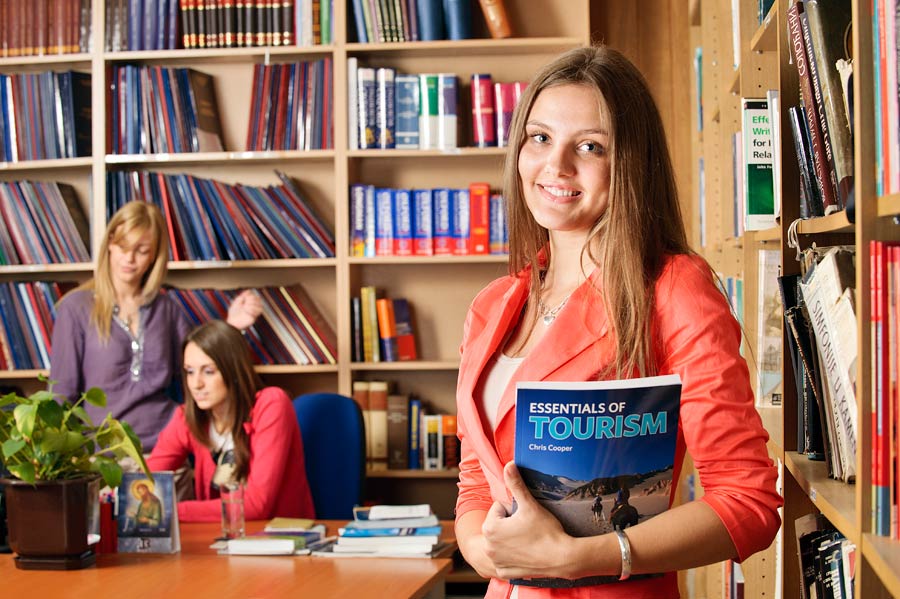 MAIN ENTRANCE
Working hours: 8 a.m. - 2 p.m. Monday to Friday
Users are accessing library materials with the assistance of:
Events
apr20th

may16th

may24th